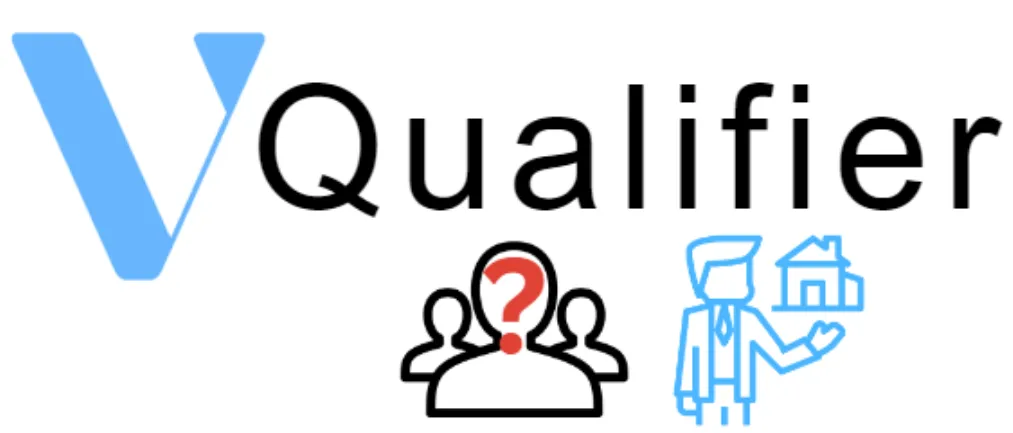 If you're a top producing agent, team leader, or broker owner, and you don't already have a Mortgage partner that you "co-market" with, then you might like what we're doing with our "VQualifier" system.
VQualifier is a multi-channel conversion system that follows up on your fresh and existing leads from the "financing side of things" and generates you "ready, willing, and able (pre-approved)" buyers…
Here's what's included:
Real Time Lead Follow Up "From The Financing Side"
We connect your CRM system to ours so that any fresh leads you're receiving can be followed up on by the Virtual Mortgage Providers team.
Your leads receive strategic texts, emails, and calls that try to guage where they are in the home buying process and get them to meet about getting pre-approved for a mortgage.
Anytime one of your contacts replies to our messages or has a phone or zoom meeting with a Loan Officer on our team, you are notified in real time of the interaction.
Dead Lead Resurrection Session
Our team meets with you to look at the data you already have in your system, and we do the following:
If appropriate, help you send "dead lead resurrection" emails and/or texts that generate some "now business" from the database you already have.
Tweak your existing follow up automations so your conversion rates go up moving forward.
Give you a plan of action for what to create and send every week in order to keep your databased engage and grow your "top of mind" status with your sphere
This session happens one time near the beginning of our interaction, but we're also available on an ongoing basis to assist and coach you with this stuff.
"Financing Side" Retargeting Ads
As part of the setup process, we'll upload your existing database to our Retargeting Audiences on Facebook, Instagram, and other ad networks.
Your database is then shown ads for specific mortgage programs that drive through a series of "Start The Mortgage Process" landing pages and forms. Anytime one of these forms is filled out, you see the submitted data in real time, and our team also follows up as quickly as possible to get your contact pre-approved for a mortgage and back working with you on their home search.
Optional — "Our Team Logs Into Your CRM and Generates Appointments For You"
In some cases members of our team will log into your crm and watch your activity to "cherry pick" conversations and appointments from the people actively browsing on your website from day to day.
We only do this if 1. you're comfortable with it 🙂 2. You have a sizable enough database (1000+ real leads) to make it worth everyone's time and effort.
We can talk more about this option once we get started.
Optional — "Pay Per Click Lead Generation Services"
If you have the budget our team will partner with you on the implementation of some of the "niched," tested and proven lead generating ad campaigns you see Josh and Ryan talking about on the Wake Up Real Estate show.
There are additional fees associated with these services, which are provided by a 3rd party marketing company in order to stay RESPA Compliant.
Interested? Use The Form Below To Get Started With The Application Process…